Fire Damage Restoration in Bexar County, Guadalupe County, Comal County, Kendall County
Trust the Experts at Dwyer Restoration, Inc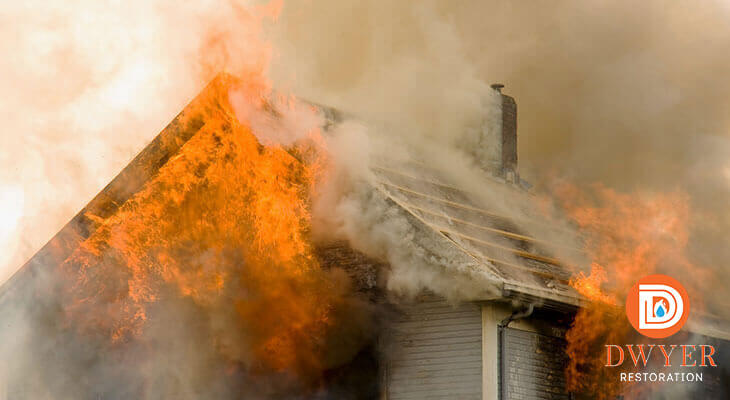 A fire in your home, whether large or small, is a devastating occurrence. The damage is unsightly and can interfere with your daily life, leaving you with odors and smoke damage. Fire wastes no time destroying your possessions and the foundation of your home, so Dwyer Restoration, Inc wastes no time stepping in to mitigate the damage and get to work. We will operate within your personal budget and work with your insurance carrier to make the process as painless as possible. Unlike the other guys, we won't just rebuild as-is; we'll fully customize any rebuild to your individual needs. At Dwyer Restoration, our goal is to get you and your family back to normal in a place you feel comfortable calling home.
Competitive Pricing for Quality Repairs
Free Consultations
24/7 Calls for Emergency Fire & Smoke Clean-up
What sets Dwyer Restoration, Inc apart from other construction companies is their experience and specialization in disaster restoration. Fires, floods, tornadoes, and hurricanes can severely damage homes and even displace homeowners.
The experienced professionals at Dwyer Restoration work with insurance companies to guide and assist clients who need help rebuilding their fire-damaged homes or commercial properties.
Dwyer Restoration, Inc also offers a full range of construction services and ensures that every job is completed to their client's satisfaction. Their team of experts can do everything from custom design-build to restoring historic structures, and they service clients all around the United States. They are also experienced in working in a variety of climates and territories.
Only high-quality materials are used in each job, and the team at Dwyer Restoration, Inc keeps up to date on new technologies and features for the building industry. When beginning a project, their clients are able to choose anything from humble hand-split wood shakes or concrete tiles, mechanically-fastened, or standing seam metal roofing.
Whether you need help removing lingering smoke odor from your San Antonio property or need help rebuilding after a devastating fire, Dwyer Restoration is here to help.